Tradition and Authenticity Live Here
Regular price
$24.00 USD
Sale price
$5.00 USD
Unit price
per
Sale
Sold out
Shipping to USA: 2-6 business days
International: 10-20 business days
Color is light emitted through electromagnetic waves in the form of projected particle energy which produces form. Our bodies are formed from a color coded chakra system which interprets colors based on an ability to heal and find universal balance. Ultraviolet light is essential to all life on earth.
Magenta is composed of red and violet, both at opposite ends of the spectrum and therefore is the best balancing color. Magenta is driven and nonconforming as its energy is aquarian in nature. It helps to stabilize emotion and connect us to our own loving reflection.
Entering into this magenta vibration will instantly surround you in a cocoon of emotional healing and most importantly empowerment. This color is for those with self-confidence enough to possess a magnetism for attracting their will and desires. You are sure-footed and your wounds are healing themselves through the love you are surrounding yourself and your aura with. This invites the innovator, the artist, those who dance to their own beat and will never conform with what is deemed the "right way" as they possess "their own way." Breathing in this color and allowing it into your auric field like a warm blanket around your heart- you are taking control of your destiny as it finds you when you are wholly committed to yourself.
Add desired contents to bath and circulate. You are invited to light candles, add flowers, crystals or magical tools of your choosing. As you enter the water take three deep breaths inhaling the color into your body and aura as it surrounds you in a loving cocoon of energy. To continue your color work you can sleep on a pillowcase or use an eye mask of this color. Wear magenta clothing, eat magenta foods, use our color spray or drink from a colored bottle or filter of solar charged water. You can meditate daily while looking at magenta or create an altar for the color. You can also work with crystals of your choosing or place them around the bath. Please check if it is a safe crystal for putting in your bath directly before doing so.
Confidence
Self-love
Attraction
Magnetism
Uranus
Venusian
Garnet
Desires
Ingredients: Epsom salt, Dragonfruit powder, Magenta mica pigment, jasmine, rose, passionflower, lavender, rose quartz gem essence & various essential oils.
Share
View full details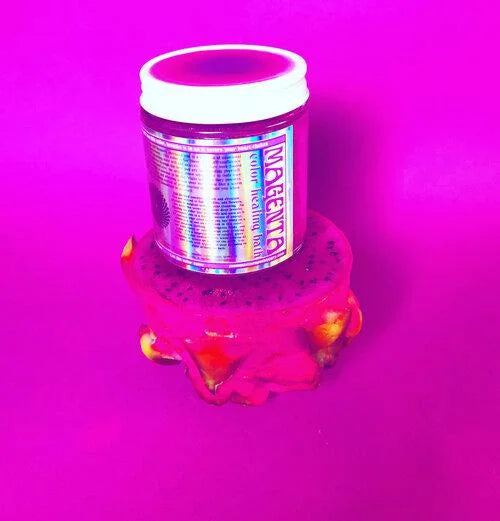 FAQ's
What is your return policy?

Hassle-Free Online Shopping -"Shopping online with us is a breeze. We provide a convenient, user-friendly platform with easy returns and top-notch customer support. Experience the ease and reliability of shopping with Ballad of the Bird Dog today."
Do you offer international shipping?

"Heck yeah! Pop your address into the shipping section of the checkout process to find your rate."
Do you really know the brands you sell?

"Absolutely, we live and breathe the brands we carry. Our team carefully selects each brand based on their commitment to quality, craftsmanship, and shared values. We're proud to wear the products we offer and are confident in their excellence. You can trust that we know our brands inside and out."
Where are your products made?

Our brands are curated mainly across the US. Some products are made overseas, but the vast majority are small batch, American made makers trying to make a living right here in the USA. Our Ballad of the Bird Dog products are mostly made in the USA, and our patch hats, shirts and leather goods are crafted right here in Historic Downtown Brenham.